We are happy to inform you that we have enabled the influencer affiliation program. This is in consideration of the work of our brand ambassadors and influencers, and we thought it would be appropriate to recognize and support this hard work.
If you are promoting or reviewing our products, you can earn 10% of your sales by simply adding a URL to the product description.
If you are not registered on our official website, please register an account:
https://3fulgear.com/my-account/
After registering an account please visit the following URL to apply for the affiliate program:
https://3fulgear.com/affiliate-registration/
Please fill in your paypal account email address, otherwise you won't receive payment.
Then just wait for our approval.
Next please visit your Affiliate panel to get the promotional link from which you will get a 10% sales share (excluding shipping and tax) for all purchases made from that link.
Please visit the following link to access to the program control panel:
Affiliate Account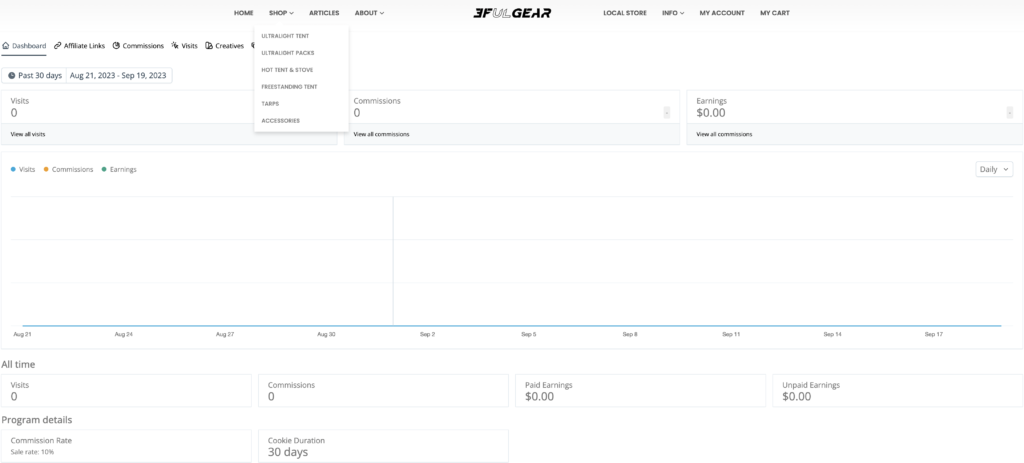 Click Affiliate link to create your own promotional link. For a certain product, please fill in the address of the product in field 2 and click Generate to generate a promotional link for that product.