Weight is an important factor if you are going to be carrying a tent on a backpacking trip or adventure race.
When you search for ultralight tents, you will find that these are far more expensive than heavier tents, due to the higher price of lighter materials and fabrics. Even so, we want to keep the pack weight as low as possible, it's an investment in comfort.
We found in the process of making tents that weights between 700-1000 grams can find a good balance between price, weight, and strength, so we make tents based on this weight range.
The following three types of tents are less than or approximately equal to 1kg/2lb and will not cost more than $200.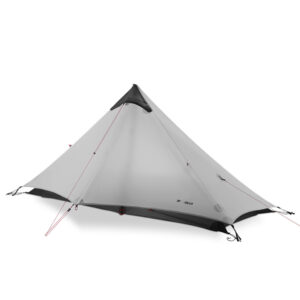 Fabric: PU Nylon
BODY WEIGHT: 760g / 1.67 lbs (Fly-410g, Inner:350g)
TRAIL WEIGHT: 910g / 32.1oz
Structure: 2 Layer Wall Pyramid tent, 1 Door, 1 Vestibule
DIMENSION: 270*110*125cm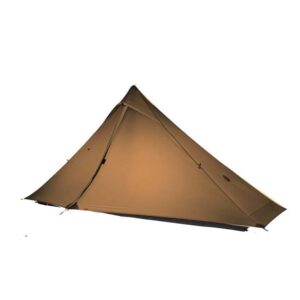 Fabric: SilNylon
BODY WEIGHT: 690g / 1.52 lb (only tent)
TRAIL WEIGHT: 840g / 1.85 lb
Structure: 1 Layer Wall Pyramid tent, 1 Door, 1 Vestibule;
DIMENSION: 270*110*125cm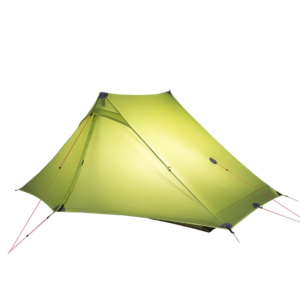 Fabric: SilNylon
BODY WEIGHT: 910g / 2 lbs
TRAIL WEIGHT: 1050g / 2.31lb
Structure: 1 Layer Wall Dual-apex, 2 Door, 2 Vestibule
DIMENSION:270*120*125cm